Everyone wants to live the perfect lifestyle. Free from drama, and of course healthy. Unfortunately, there are a few elements in life that make such dreams far from being attainable.
Two thousand eighteen statistics show that about 40% of people above the age of twenty years in the U.S are obese. Obesity links to several severe chronic diseases including high blood pressure, cancer, cardiovascular, type two diabetes, and excess body fat.
Pruvit Keto OS promises to help you stay in good shape. It claims to substitute the low-carb diet and help you stay on ketosis without much struggle. Thanks to exogenous ketone supplements.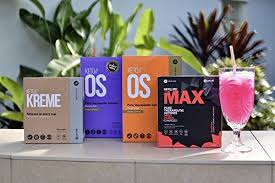 The ketogenic diet, a low-carb, and a high-fat diet link to many health benefits, among them weight loss, improve cognitive performance, reduce appetite, and better exercise. Pruvit Keto OS is a brand behind several keto-friendly supplements available on the market today.
In this Pruvit Keto OS Review, we'll outline what Pruvit Keto OS is, how it works, its ingredients, how to use it, where to buy the product, side effects, its benefits, whether or not it works, pros and cons, and if Pruvit Keto brand is a scam.
Let's dive in and find out what this product has to offer.
Try Our Top Rated Keto Product!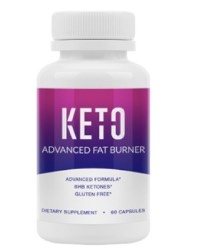 Fat Burning
Enhances Athletic Performance
Multiple Discounts Available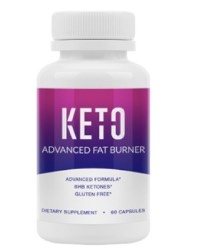 Table of Content
What is Pruvit Keto OS?
Pruvit is a company that creates a consumer-based ketone supplement drink. The company claims to be the worldwide leader in ketone technology as they're the pioneers in the ketone market. Pruvit weight-loss products are in the form of powder and different flavors.
The supplements aim at helping its users lose weight, suppress appetite, increase strength, and boost energy levels.
The company emerged online back in 2013 with its first consumer-based supplement drink for ketosis.
There has been a series of improvements on their products since then, with Pruvit Keto Max being popular. It is from the various complaints from its users that their first original product, Pruvit Keto OS, had a pathetic taste and was relatively ineffective, that led to Pruvit Keto Max production to cheap in, to curb the weaknesses.
Although there is no scientifically proven research on their products, Pruvit has a section on its website, where its customers can learn more about ketosis. It is evident from the statement written on their site that the information provided is not reviewed by the Food and Drug Administration (FDA). Hence, their intention is not to either diagnose, prevent, cure or treat any disease. It's then advisable for everyone with an interest in their products to always consult their physicians.
What is Pruvit Keto OS?
Pruvit Keto OS is a product of its kind. It is known as the "ketone operating system," hence the initials 'OS'. It is an exogenous ketone supplement, a drink powder mix, a blend of various components, and extracts from coconut oil.
Exogenous ketones are known to induce ketosis into the body without having to follow any ketogenic diet. Sticking to this product will surprisingly deliver amazing results that should make your journey into weight loss a piece of cake.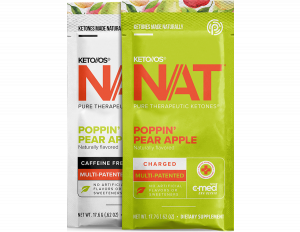 Pruvit Keto OS comes in different flavors such as the Pruvit Keto OS orange dream, Pruvit Keto OS chocolate swirl, KETO OS MAX, and Pruvit Keto OS NAT (Nutritionally Advanced Technology). You have the liberty to choose from all the available flavors. The drink is also infused with caffeine.
Interestingly, all the flavors are also available in caffeine-free versions. It is also worth mentioning the different available Pruvit products. They include the Keto Up, Keto OS NAT, Keto OS Max, Keto OS Unleashed, Pruvit Pulse App, MitoPlex, Ketos OS NAT Holy Grail, Keto REBOOT, and, Keto KREME.
All of these products can be found directly on the manufacture's website.
What are the benefits of Pruvit Keto OS?
Enhance your ability to get into ketosis: It is clear that getting into ketosis is not an easy thing. If you've been on the keto diet, you understand how difficult it can be to get there and stay. Pruvit Keto OS can help you beat that struggle once and for all. If you're trying to maintain a low-carb lifestyle but find it tough, some Keto OS can help you kick-start the journey and stay at par.
Improves Endurance: If you're looking to get amazing results in your workouts within a short period, Keto OS can help you achieve that quite easily. It almost guarantees long and more difficult training hours, when on keto. The ability of ketone supplements to suppress blood lactic acid and glycogen levels, while preventing muscle breakdown brings about endurance.
Boost weight loss: Exogenous ketones play a significant role in appetite reduction. You'll become slow on food. When you're in ketosis, blood sugar is unavailable for energy. Hence, your body burns fat for energy. Ketosis is a metabolic state that the body goes when it produces ketones – this is times when starving, or in prolonged fasting, and when in ketogenic diets.
May improve mental clarity: Brain health is essential. It feels excellent when your brain can focus. In the event that Exogenous ketones taken in the right measures, they can help improve cognitive function and also keep the brain fog-clean. Keto OS may enhance your mental focus by increasing its energy.
May help prevent Keto Flu: those in keto diet commonly experience keto flu. Your body may often experience fatigue and dizziness. The components present in Keto OS blend (BHB, and the mix of mineral salts) helps fight the keto flu.
What are the pros and Cons of Pruvit Keto OS?
Pros and cons of Pruvit Keto OS
The Pros
Helps boost weight loss
Keto OS help reduce psoriasis
 Helps with appetite suppression
 Gives you energy, reduce fatigue and improves the quality of sleep
High-quality blends, no dairy and gluten
Boosts mental clarity
Get into ketosis super-fast
Quick product delivery
Cons
Tastes pretty bad
The product is quite pricey
Potential side effects
How does Pruvit Keto OS work?
Exogenous ketone supplements aid the body to reach ketosis through the supply of ketones and without necessarily having to be on keto diet or fasting.
The manufacturer claims that the Keto OS supplement allows the consumers to experience ketosis within one hour of consumption. As a matter of fact, it's quite hard to stick to the standard ketogenic diet especially for long periods.
The type of ketone found in Pruvit OS is known as beta-hydroxybutyrate.
Beta-hydroxybutyrate is absorbed into the bloodstream and converted into energy source immediately; it's introduced in the body.
There are two types of ketones; Endogenous ketones that are naturally generated in the body via ketogenesis process and Exogenous ketones that are induced into the body through foreign sources. Besides, there are two forms of exogenous ketone supplements:
Ketone esters: Only used in research and consists of pure beta-hydroxybutyrate
Ketone salts: Primarily found in most ketones available on the market today.
How to use Pruvit Keto OS with simple steps
Taking this product is as easy as it sounds. Surprisingly, it barely requires sophisticated knowledge or any experience. Below is recommended step by step guide on how you should take Keto OS:
First thing to remember, use the product twice every single day. Add one scoop in 12-16 oz. of cold water and stir the mixture thoroughly before you take. Drink the solution, preferably once in the morning and once in the evening.
Second, stay hydrated all the time. Water is necessary to keep you going. Please don't forget.
By all means, watch what you consume. Avoid all unnecessary things, such as refined sugars, grains, flour, and wheat. No processed foods
Another key point is you need plenty of healthy fats. Make sure you stack up enough.
Participate in a regular and straightforward workout, plus enough sleep to get the most out of the product.
Lastly, eliminate irregular eating schedules. Have an adequately planned menu and adhere to it.
What are the ingredients of Pruvit Keto OS?
As you're already aware, there are several flavors available. The ingredients are slightly different, but with a minimal margin. As an illustration, we're going to list all the parts and also highlight those available in the dominant flavors. Below are the ingredients:
Beta-hydroxybutyrate (BHB) salts,
L-taurine,
Caffeine,
Citric acid,
Stevia and Erythritol,
Xanthan gum,
fermented L-leucine, and,
ac-11
Beta-hydroxybutyrate
Beta-hydroxybutyrate is a ketone body that has increased production during ketosis. Notably, it is the main ingredient that encourages ketosis.
L-Taurine and Fermented L-Leucine
These are amino acids that the body does not produce naturally. L-taurine and L-leucine are known to help the body in achieving ketosis.
Caffeine
Caffeine also referred to as the 'charged variety,' this ingredient is associated with weight-loss. It is also proven to reduce the size of fat cells when you do regular exercises while using this supplement.
Stevia and Erythritol
These are natural sweeteners that are tasty flavors for a weight-loss supplement. In particular, they're preferable due to their low glycemic indexes.
Now, below are the ingredients present in Pruvit Keto OS Orange Dream and Pruvit Keto OS Chocolate Swirl
Pruvit Keto OS Orange Dream
Pruvit Keto OS Chocolate Swirl
What Is Keto OS Max?
This is another of ketogenic diet supplements from pruvit. It can boost your ketone levels during your low carb diet. This product is scientifically tailored to provide your body with maximum nutritional needs. Besides, the supplement provides energy and can skyrocket your body to enter ketosis. To point out, Keto OS Max helps you bypass the full keto diet routine. It's almost effortless to achieve ketosis.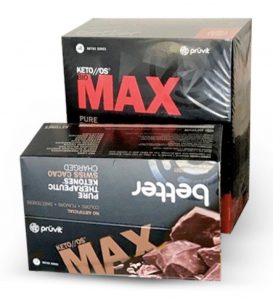 Unless you consume Keto OS Max with healthy fats, only diet, achieving quality results in a short period can be far from reach. Moreover, your ketone levels are likely to increase when you use MCT oil and coconut oil as part of the diet. Using Keto OS Max supplement can jump-start your ketogenic diet by helping your body reach ketosis within 30 minutes to one hour.
Keto OS Max Ingredients
Beta-Hydroxybutyrate.
Stevia.
Erythritol
Xanthan Gum.
Fermented L-Leucine.
Natural Flavor
Caffeine
How much does Pruvit Keto OS cost?
All the Pruvit Keto OS flavors cost the same amount on the manufacturer's website. These bioavailable ketone salts and naturally fermented products retail at only $130 for 20 servings (OTG).
Pruvit Keto OS Side Effects
Are there any Pruvit Keto OS dangers? One of the questions that you'll often meet. There are possible side effects reported about this supplement. Of course, just like many other supplements, there will always be some downfalls.
Note that different people experience different side effects and the results are likely to be atypical. We've gathered some of the common complaints with Keto OS users available online.
Mild headache
Diarrhea
Stomach upsets/cramps
Diuretic effects
Possible vomiting and feeling nauseous
Pruvit Keto OS Reviews – What do customers say?
Everyone is different and you can't expect them to experience the same effects of this product. From a general point of view, there are lots of positive feedback from Pruvit Keto OS users. Below are some of the customers' feedback.



And some customers didn't like it


Do not just take their word for it. We both have different bodies, and different results are apparent. Maybe you should give a shot to find out.
Has Pruvit Keto OS Been on TV?
Has Pruvit Keto OS been on Dragons Den?
There have been several Pruvit Keto OS products on Dragons Den but it's not evident whether the Keto OS has been featured yet.
Pruvit Keto OS Shark Tank – Is this True?
Yes, this product was featured in one of the Shark Tank Keto Diet pill episodes.
Where to buy Pruvit Keto OS?
Sometimes it's challenging to know the best place to buy a product. A simple Google search might seem an easy route to take. Well, for our case here, the best place to buy Pruvit Keto OS supplement can be either directly from their website, or head to Amazon. Also, Amazon will give you a comfortable time placing your order just through a few simple clicks.
Conclusion – Pruvit Keto OS scam or legit?
There are dozens of happy customers out there. Pruvit Keto OS supplement is an incredible product to help you get into ketosis in no time. It has plenty of benefits as described above, which makes it a top choice for many.
Although the product can be too pricey, its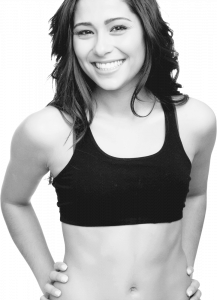 benefits are evident when used appropriately. There are some negative reviews about the product from different customers, which is a regular thing.
The choice of whether or not to try it belongs to you. You never know, this might be a product just for you.
About the legitimacy of Pruvit Keto OS, it should be clear by now that the product is legit and the company exists. Pruvit is one of the companies that process its customers' orders within a very reasonable time. So, you don't have to wait for too long to receive it.
Try Our Top Rated Keto Product!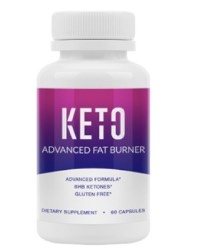 Fat Burning
Enhances Athletic Performance
Multiple Discounts Available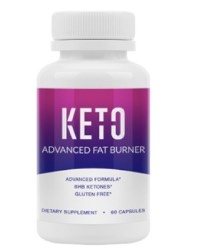 FAQs
Does Pruvit Keto OS work?
A good number of people who have tried this product say that it works. Although to some, it didn't work as they'd expected.
What are the side effects of Pruvit Keto OS?
Commonly reported side effects to include possible headaches, stomach distress, diarrhea, vomiting, and nauseous.
Will drinking ketones put you into ketosis?
Taking Keto OS is a quick and easy way to ketosis. The keto supplement helps you get into ketosis without necessarily being on a ketogenic diet.
Keto OS before and after?
There is a significant difference that appears after taking the supplement for some time. Some of the reported results include improved looks, good quality sleep, clear and focused brain, weight loss, and improved endurance.