Situated just within our genetic makeup is the story of how we came to be. It can tell us everything about ourselves in ways we could only imagine–from the things we can observe, like our height and hair, to things we will never be able to see, like a heritage otherwise lost to us, or health issues that could come up in the far-flung future. That story is interwoven with strings of information that we have come to know as DNA, or deoxyribonucleic acid.
DNA testing kits are now widely available for people to use to satisfy their curiosity about what makes them who they are. Most commonly, these kits are used to look at the user's ancestry, but there are other kits which look at possibilities for health issues in the future as well. In this way, DNA testing kits can be used to look at someone's past, present, and future. 
In this article, we've featured five of the best DNA testing kits and what you need to know about them before you try them out. We've outlined the pros and cons of each so you're informed before taking the plunge into discovering what makes you, you!
Table of Content
Best DNA Testing Kit for Ancestry Research – AncestryDNA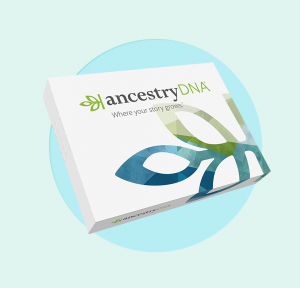 If you are looking for details on your ancestry, you'll be pleased to know that we've found that the best DNA testing kit available would be from none other than AncestryDNA by Ancestry.com. Millions of people the world over have used it for their "ethnicity estimates" in addition to finding family members via its DNA matching service.
What is AncestryDNA?
Launched in 2012, AncestryDNA boasts over 16 million completed DNA samples within its database, making it the largest in the entire world. This makes it more certain that you find who you're looking for when searching your genealogy, something most others cannot claim! More and more users look to it for DNA matching services, helping it grow in popularity and thus in accuracy. Families can take tests together too, helping to build each other's family trees in the process, though that will obviously take individual kits.
AncestryDNA Reviews
AncestryDNA cost $99, for the collection kit and two-way shipping. To be able to order the kit, you must first sign up for an account on Ancestry. Once you have registered and ordered your kit, it arrives in around a week, though that may depend on where in the world you live.
Once it has arrived, you must then take the unique code printed on the kit in order to register it. This is used to track your sample and keep anonymity, as your name isn't associated with the kit you have purchased, though it is with the account you have purchased it with. 
Using the kit takes a little preparation in the form of not eating, drinking, brushing your teeth, or smoking 30 minutes before taking the test. From there, simply follow the instructions, put inside the collection bag, place it back into the prepaid shipping box, and ship it off at the post office. The results usually arrive within six to eight weeks. 
AncestryDNA Results
After the results are received, your dashboard displays a pie chart listing your ethnicity estimates plus possible DNA matches from other users. You can then view a map of where your ancestors may have lived anywhere from thousands of years ago up to more recently. Plus, you get more information on your ethnicity matches. You can even view historical figures you may be related to. 
AncestryDNA provides powerful tools that you can use in conjunction with its massive database, the size of which you cannot find anywhere else. The amount of features available also makes it a great choice for you to find out more about the deep secrets hidden in your genes. You'd be hard-pressed to find another DNA testing kit that can help you find out more about your ancestry than the ones from AncestryDNA.
Pros and cons of AncestryDNA
The Pros
Biggest database available with 16 million entries
Gives more specific insights into ancestry than other kits do
Free two-way shipping
Results are continually updated
The Cons
No health testing available
Amount of information available can be overwhelming
Best
DNA Testing Kit
for Health Information – 23andMe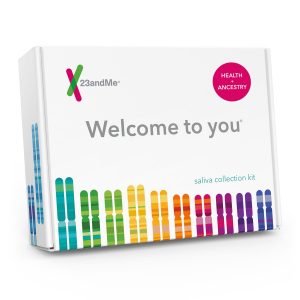 In 2017, the FDA authorized 23andMe as the first direct-to-consumer DNA testing kit to offer reports of genetic risk to its customers. That's just one of the few reasons that make 23andMe one of the best available DNA kits to date. 23andMe cost: Ancestry ($99) and Health + Ancestry ($199). For the purpose of this review, we will be looking at the Health + Ancestry kit. This plan helps detect genetic risk for several different diseases, in addition to the information it imparts on the user's genealogy.
What is 23andMe?
23andMe's Health + Ancestry kit works great as an all-in-one DNA testing kit. As the name suggests, it offers insight on your future health as well as your past genealogy. Besides that, 23andMe offers a wellness report that looks into your genetic predisposition for being above or below average weight, whether you prefer sweet or salty foods, as well as the likelihood of you having hair loss. 
23andMe Reviews
23andMe will require you to sign up on their website. Note that standard shipping is included in the price of the kit. Then, once you receive the kit, you use the unique barcode to activate it. Include your personal details. Note that only your date of birth and sex will be on your sample label, however you may opt to show your details to family members and potential matches.
Do not eat, drink, brush your teeth, use mouthwash, or smoke for at least 30 minutes before taking the test. Next, follow the instructions for collecting the sample. Then, place the tube within the plastic bag provided, and have it shipped off at the post office using the provided prepaid envelope.
23andMe Results
23andMe's genetic health screening services show you if you have any genetic markers for Parkinson's disease, cystic fibrosis, celiac disease, late-onset Alzheimer's disease, with others being added. They also show your carrier status for over 40 different conditions. While these aren't a guarantee of whether or not you will find yourself with these illnesses later in life, they serve as valuable information to keep in mind to ensure you keep yourself healthy moving forward in life. None of these should be used as diagnostic tools, and 23andMe says as much on their website.
The beauty of 23andMe's ancestry service is that it focuses on your connection to a much deeper history down your family line from thousands of years ago. What makes it compete against other DNA services is that it boasts a 1,000 region database, showing you more data from more places than elsewhere. 
Pros and cons of 23andMe
The Pros
More regions shown when displaying ancestry
Comprehensive reports on health
Free shipping
The Cons
Not a diagnostic tool
Can be pricier compared to other DNA testing kits
Best
DNA Testing Kit
for Testing DNA on a Budget – MyHeritage DNA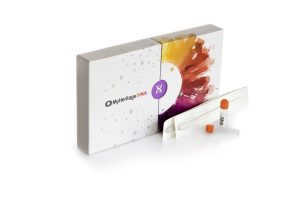 MyHeritage DNA is one of the better options available for a full genealogical service DNA kit. It offers DNA testing and matching, but what really makes it shine is its free family tree software. While it doesn't cover as much ground as the other DNA testing kits on this list, it is definitely worth exploring further. Let's discover why that is.
What Does MyHeritage DNA Cost?
It's worth mentioning that this DNA test kit costs less than all the ones listed in this article, MyHeritage cost $79. While $20 isn't that big of a cost to pay for the others, it's worth mentioning that most of the other DNA kits cost more in that they require a fee for upgrades to see all the information your sample can get you. MyHeritage DNA doesn't require such a fee.
Despite not being as feature-heavy as the other items on this list, it certainly holds its own against them as well. In addition to being able to access all the features that it advertises without any extra fees. It gives you a clear and detailed view of your whole ethnic background, with information coming from 42 regions. It helps you create a family tree also because it helps to locate other relatives who have used MyHeritage DNA by comparing shared genetics.
MyHeritage DNA Reviews
All that takes for you to receive your kit is provide your sex and date of birth. MyHeritage DNA Cost $79 kit is yours with $12 shipping, but shipping is half-off if you purchase two kits, and free if you purchase three or more. Choose the display name that you'd like and accept the terms and conditions, and you're on your way to getting your kit in the mail!
Once it's arrived in the mail, register your kit by scanning the barcode on the box. Simply follow the instructions in swabbing the inside of your cheek, and secure in the vial. From there, it's just a matter of securing the package, shipping it off, and waiting for the results. Results arrive within a few weeks.
MyHeritage DNA Results
Upon receiving the results, you are shown where in the world exactly your DNA originates from, in a fun display of regional music and a spinning globe that stops where your results are prominent. Beyond that, a new world opens up to you in the way of connections, so be prepared to find out about distant long-lost cousins, aunts, and uncles. The more people who use this test, the better, as it becomes a more accurate service after adding information for the database. This makes it a popular tool for building a family tree. 
True enough, it does come bundled with free software to create a family tree. The family tree software gives you access to tools like smart matching, allowing you to connect with profiles in other members' family trees,  and record matching, which pulls up records associated with those already present in your family tree. All-in-all, for the price, you get a solid DNA testing kit that tells you where you're from and who your family is.
Pros and cons of MyHeritage DNA
The Pros
Cheaper than most other DNA testing kits
Family tree software allows you to find and sort your own family tree
Comprehensive report on where you are from genetically
The Cons
No health reports
May be considered lacking in features
Best DNA Testing Kit for an In-Depth Analysis – FamilyTreeDNA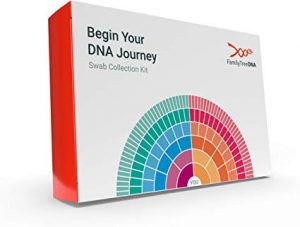 FamilyTreeDNA is the original direct-to-consumer DNA testing company, launched almost 20 years ago, and it is still one of the most popular companies for DNA testing in the world. While it's a bit more expensive than other options, it also offers a much more robust analysis that can help you create a detailed family tree or give you a fascinating look at how your ancient ancestors lived.
What is FamilyTreeDNA?
FamilyTreeDNA is capable of testing not just your autosomes, but also your mitochondrial DNA (mtDNA), and the DNA on your Y chromosome (yDNA) if you have one. While there are other tests on the market that can do this, including 23andme, no one else can compare to the depth at which FamilyTreeDNA analyzes this information. This is why it's currently the only family tree building service that can tell whether a relative is on your mother's side or your father's side.
The other benefit to this in-depth analysis is the way FamilyTreeDNA is able to look into the deep past hidden in your genome to uncover where your ancestors lived, the routes they traveled as they migrated across generations, and the way they lived their lives. Unfortunately, due to lack of available scientific data, some of these features are currently only available to people of European descent.
FamilyTreeDNA Reviews
FamilyTreeDNA offers 3 separate services: family ancestry, which tests your autosomal DNA FamilyTreeDNA Cost ($79), maternal ancestry, which tests your mtDNA ($159), and paternal ancestry, which tests your yDNA (starting at $119). Unlike the tests we've looked at so far, FamilyTreeDNA doesn't ask you to register an account on their website–you simply log in with information that will be sent to you after you purchase the testing kit.
Just like other tests, you are given two cheek swabs to collect DNA from inside your mouth. FamilyTreeDNA's kits come with vials of preservation fluid for you to place the swabs into, ensuring the samples don't degrade on their way to the lab. From there, it's as easy as packing up the vials in the provided specimen bag and sending it back for testing. You can expect your results within 1 to 2 months depending on the specific tests you purchased, with the family ancestry test being a bit quicker than the other two.
FamilyTreeDNA Results
FamilyTreeDNA shows its age somewhat in its online dashboard, which can be a bit difficult to navigate. For each test you purchased, you will be able to see a variety of detailed reports on the information discovered within your DNA, including matches with other users who you may be closely related to, information on your ethnicity and ancient ancestors, and much more.
Similar to other services, FamilyTreeDNA allows you to connect with other users who are related to you, including telling you how closely or distantly related you might be. One unique feature is FamilyTreeDNA's surname projects, in which people with the same last name work together to trace back through historical records to find where these names may have originated.
Pros and cons of FamilyTreeDNA
The Pros
Gives you information about the distant past that other tests can't
A powerful tool for family tree building with its unique ability to place relatives on either your mother's or father's side
Allows you to collaborate with other users to trace your shared ancestry
The Cons
Much more expensive than similar services–$357 for the full battery of tests
Some features unavailable to people of non-European ancestry
Online layout is a bit old-fashioned
Best DNA Testing Kit for People With Specific Needs – HomeDNA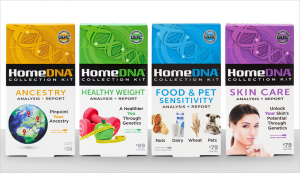 HomeDNA is the direct-to-consumer division of DNA Diagnostic Center, a company you've probably heard of if you watch a lot of daytime TV–they do the testing for popular shows like Lauren Lake's Paternity Court and The Maury Show. They also boast a number of celebrity clients who have used their services, particularly for their specialty, paternity testing. That said, they do much more than just paternity: they offer a huge range of unique testing options, meaning that if you have specific questions about what your genes say about you or who you're related to, HomeDNA probably has the answer.
What is HomeDNA?
HomeDNA has 8 ancestry tests (including ones specifically for people of Asian and African descent), 4 health and beauty tests, and even a handful of testing kits for your dogs or cats! This huge variety of options means HomeDNA is sure to have the exact test you're looking for, and it also means you don't have to pay for any information you don't actually care about to get exactly what you want.
The most unique offerings HomeDNA has are its beauty tests–based on research on genetic links between particular gene markers, skin aging, and metabolism, these tests can give you personalized skincare and dieting advice for your specific genetic profile. Of course, genetics are still an evolving science, so take the results of these tests with a grain of salt.
HomeDNA Reviews
HomeDNA, being one of the most popular DNA testing services, can actually be found in certain pharmacies in the US. This currently includes CVS, Rite Aid, and Walgreens, as well as Walmart. Pricing varies based on the specific test you're buying, with a basic ancestry "starter" test HomeDNA Cost: $69, but some HomeDNA tests can run up to $199, including the specialized tests for people of non-European descent.
Aside from the fact that you can probably find it at your local pharmacy, it works just the same as any of the kits discussed above. You collect DNA with the cheek swabs in the kit you bought, then pack them up and send them off to be tested. HomeDNA boasts a somewhat faster turnaround on results than most other services, including even same-day paternity testing (for an additional fee).
HomeDNA Results
Similar to other services we've looked at, HomeDNA will send you an email letting you know your results are in, and then you can simply log in to their website and download the report. The specific information available will depend on what service you paid for. The cheaper starter ancestry test provides only very basic information, but the full-priced test can go toe-to-toe with some of the most in-depth services out there.
Pros and cons of HomeDNA
The Pros
Highly individualized options for your specific needs
Ancestry options for people of non-European descent
Can even do pets!
The Cons
Based on very new science that may become outdated as research continues
Some products not available in New York and Maryland
Ancestry testing is pricey compared to similar services
Best DNA Kits – Conclusion
We hope you found this list of DNA testing kits helpful. Whether you are trying to find out just where in the world you may have come from, who your family is, health issues you should be looking out for, or anything else a DNA test may tell you, some tests are worth trying out more than others. We truly believe that these tests are well worth the money you will pay for them, and hope that you give them a try when you can so you too can find out the mysteries that lie within the fabric of your genes!
FAQs
Where to buy a DNA test kit?
The best and easiest way to buy a DNA test kit online and shipped to your door
Can I use a DNA test kit with hair?
Yes, there are some online test kits that have been reviewed here where you can use hair for a DNA sample
Can I use a DNA test kit for pets?
Yes! there are even some featured on our list that will do DNA testing for your furry friend
Can I use a DNA test kit for ancestry?
Yes, that is the main feature for most test kits featured here. They will provided a breakdown of your ancestry
Can I use a DNA test kit for health?
Yes, there are test kits that will give you feedback on conditions that you might be as risk for