What's the secret story behind Mariah Carey weight loss success? Is it all bout the Jenny Craig Diet or there's something behind the curtains?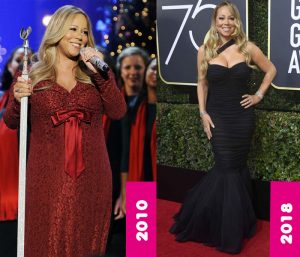 Weight issues are definitely not the preserve of regular folk. Mariah Carey is one A-list celebrity who has struggled fluctuating weight and a few stubborn pounds. The singer-songwriter recently showed off her well-toned body after losing a good 30 pounds. She credits her body transformation to a diet plan. However, this is not the first time Mariah has shed off an incredible number of pounds. Let us take a look at Mariah Carey's weight loss journey.
Table of Content
Mariah Carey Jenny Craig Diet
Mariah Carey weight loss journey started when she shed off about 70 pounds back in 2011 after giving birth to her twin babies, Moroccan and Monroe. Since she delivered her twins via a C-section, the gym was not really an option. She enlisted to the Jenny Craig diet program to help her lose her baby weight.
The Jenny Craig diet is a dietary program that provides structure and moral support for people who want to lose weight naturally. It involves delivering pre-packaged low-calorie meals to subscribers and also linking them up with professional consultants for face-to-face sessions where the subscribers get advice and moral support for their weight loss journey. A subscriber gets up to six curated meals per day according to their weight loss needs.
Mariah met with nutritionists at Jenny Craig who curated a meal plan for her. She had six meals delivered to her daily totaling to a total of 1500 calories per day.
The songstress credits 90% of her weight loss to the Jenny Craig Program. The other 10% she attributes to simple exercises she did like long walks with her dog and water aerobics. Mariah worked out three days a week to supplement her diet plan and shed off the stubborn baby fat.
Mariah Carey loses 30 pounds after Sleeve Gastrectomy
Being a celebrity, Mariah Carey weight loss journey has had a fair share of gossip. It was rumored that Mariah underwent sleeve gastrectomy surgery in October 2017 in order to help with her fluctuating weight loss. Sleeve gastrectomy or gastric sleeve surgery is an operation that involves reducing the size of the stomach in order to significantly reduce the amount of food one can eat.
However, in order for one to lose significant weight post gastric sleeve surgery, they also have to work out regularly and adhere to a healthy diet plan.
Although the singer/songwriter neither confirmed nor denied that she indeed underwent sleeve gastrectomy, it is speculated that she chose to undergo the surgery because despite her diet her weight kept fluctuating and some stubborn pounds just wouldn't let her be. She was feeling trapped in her own body. According to sources close to the star she was feeling bloated and had a tough time keeping up with some of the dance moves for her performances. Constant body shaming by trolls on social media also added to her weight woes. She became rather self-conscious about her weight and this made her unhappy.
In 2011, Mariah's ex-fiancé James Packer had undergone sleeve gastrectomy with splendid results. Packer's success is also believed to have influenced Mariah's decision to undergo the surgery.
Whatever her reasons, Mariah lost a total of 30 pounds after her surgery. After Mariah Carey weight loss success, she was seen flaunting her lean toned body on Instagram recently. She admits to being happier and more confident now that she has managed to rid herself of the stubborn extra pounds.
Mariah Carey Diet Plan
After experimenting with diet after diet throughout her career, Mariah finally found a diet that has enabled her to lose an incredible 30 pounds. Recently, the star does not shy away from flaunting her enviable physique on Instagram and during magazine photoshoots. So what exactly is Mariah Carey's diet plan to keep her looking so fabulous at 49?
Mariah Carey's weight loss diet in 2019 includes sugar-free and protein-rich meals. She eats plenty of lean protein; mainly Norwegian salmon and capers. Proteins give her bursts of energy throughout the day and keep her motivated.
Mariah has completely scrapped off sugar from her diet. She no longer eats chocolate, sweets, or any other artificial sugars. When faced with sweet tooth cravings, she opts for little pieces of fruit like blueberries and mangoes.
She has also cut off carbs and bread from her meal plan but is big on vegetables and other whole foods for vitamins and minerals.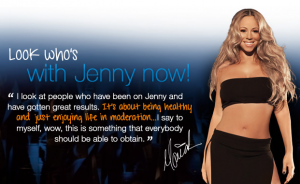 Well, Mariah's sugar-free, protein-rich diet seems to be working because she is looking better than ever before.
Apart from eating clean, Mariah also works out regularly. Carey's workout routine involves plenty of aerobics. Aerobic exercises have been proven to release pressure from the bones and relax the muscles. They also increase the blood's capacity to carry oxygen around the body and reduce the risk of cardiovascular diseases.
Mariah prefers water aerobics since she loves water. Water exercises are good for the body because they strengthen the muscles without necessarily making them grow bigger hence your body remains lean.
Mariah works out 3 times of week. Of these she dedicated between 45 and 90 minutes to aquatic exercises.
Although aerobic exercises may seem frivolous, they suit her lifestyle as a performer pretty well. Aerobics get her moving on stage giving the performance of her life each time.
Mariah Carey Healthy Living Tips
From time to time, we tend to look up to celebrities for inspiration on various aspects of life, including bodyweight issues. What can we borrow from Mariah Carey's weight loss journey? Here are some tips she has to give on living a healthy lifestyle.
Eat plenty of lean protein, they are not as delicious as carbs but they work.
Avoid added sugars, they lower your energy and make you gain weight
Eat small meals throughout the day rather than three big ones
Avoid processed foods
Go easy on oil and butter, less is more
Eat plenty of soup
Go on long walks often
Embrace your body shape then work on toning different parts of your body
Moderation is key
Work out to feel good not necessarily to lose a certain number of pounds or to get to a certain dress size
Although you are eating clean, you can indulge in wine once in a while
Can I lose weight like Mariah?
While Mariah has had her struggles with weight, she is lucky to have access to prime programs like the Jenny Craig diet. She is also lucky enough to afford a fitness instructor, a nutritionist, and probably a chef.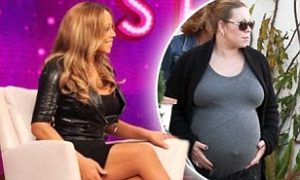 For the rest of us, knowing the absolute diet that will work for you and sticking to it can be a bit of a tall order. Even if you can afford clean food, prepping it and getting time to snack throughout the day can pause a bit of a challenge.
However, this does not mean that we should not aim to live a healthy lifestyle. There are low cost but effective options out there to suit regular people. One such option is keto. Keto diet supplements, and shakes are one simple way to lose significant weight within a reasonable time.
How Keto Diet Works
Keto diet refers to a carb-free diet that is rich in fat. Keto diet works by sending the body into a state of metabolism known as ketosis whereby the body burns fat for energy rather than carbohydrates. In order to trigger ketosis, the body has to be deprived of carbohydrates so that that it has to convert stored body fat into ketones and utilize these ketones for energy rather than glucose. Keto diet contains between 30-50 grams of carbs only. It is rich in protein to help build and repair muscles and even richer in fat that is utilized to produce energy.
Keto Pills for Weight Loss
Based on online reviews, keto pills or supplements have been proven to be quite effective in weight loss. However, ketosis is not an easy state to trigger even on a diet. The temptation to stuff your face with carbs is often too much for a lot of people. Like with any diet keto diet is a bit of an adjustment. This is where keto pills come in. Keto pills work by triggering ketosis almost instantly. They also work as appetite suppressants to help you tame your cravings. Check out these highly recommended keto supplements.
Keto Burn's formula contains go BHB (patented Beta-hydroxybutyrate ) that is formulated to kick your body into ketosis faster and keep it there. While other keto supplements contain up to 200mg of BHB per capsule, Keto Burn contains 2100mg of BHB for extra measure.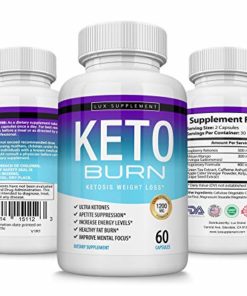 Keto Burn triggers a natural increase in energy to help one keep up with the demands of a strict workout regime or a demanding day at work.
It also contains sodium salts that help minimize carbohydrate absorption levels conducive for ketosis. It is 100% gluten-free hence suitable for vegetarians. Keto Burn is good for use by both men and women on a keto diet.
Keto Boost contains the BHB (Beta-hydroxybutyrate) that naturally takes the body into a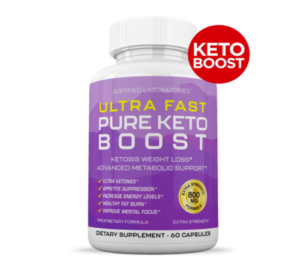 state of ketosis, easier and faster. Once the body is in ketosis keto BHB is said to boost strength and stamina allowing one to work out and have razor-sharp focus while doing mental activities without experiencing burnout.
This formula also includes natural energy boosters such as MCT powder and apple cider vinegar which helps you to avoid crashing.
Sources
https://www.jennycraig.com/how-it-works
https://www.mayo.edu/research/clinical-trials/search-results?studySiteStatusesGrouped=Open/Status%20Unknown&pocId=PRC-20306116&_ga=2.23155770.1611535869.1577517935-1003069508.1577517935